And this is the 4dr that i am parting out also. again, make me offers.
trunk lid good. tail lights. few cracks but still very good condition. bumper.
drivers side mirror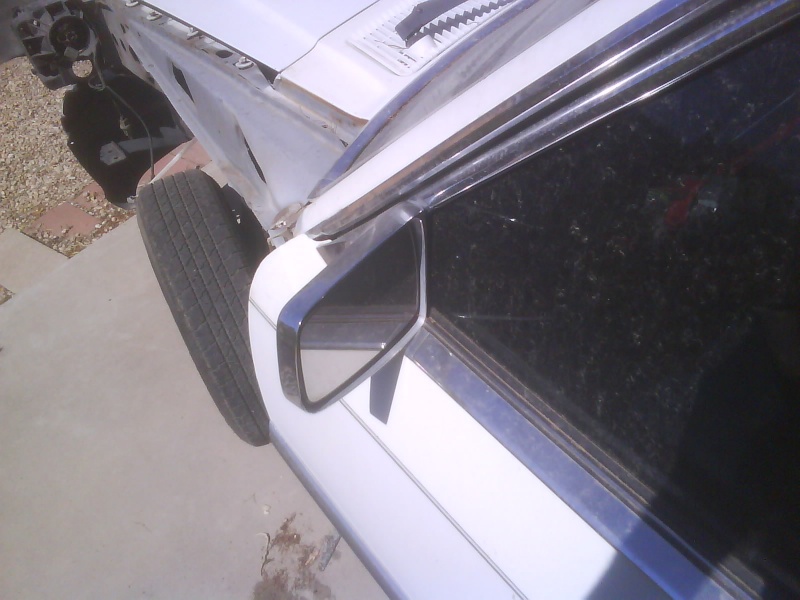 hood, very straight, strong, and primered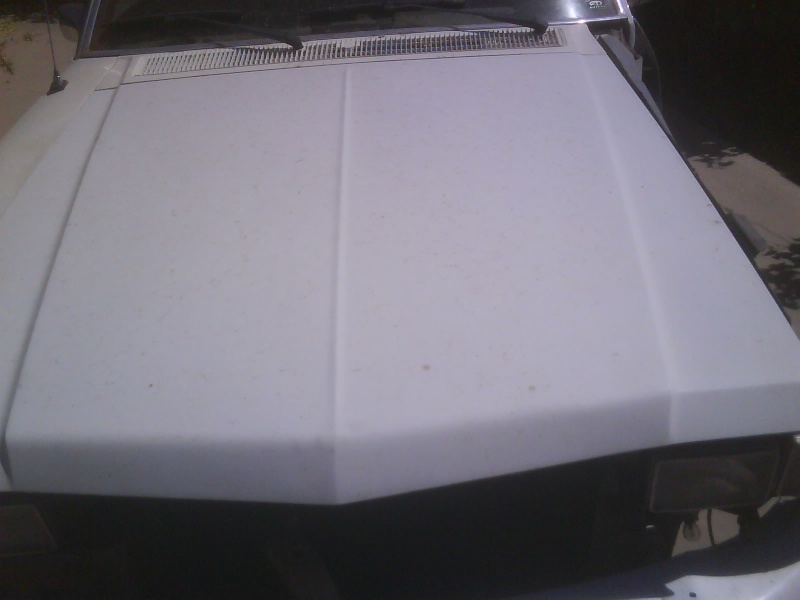 overall view of the car. most body panels very good shape, except missing front drivers fender and passengers quarter panel bent, but almost perfectly straightened out
drivers side rear trim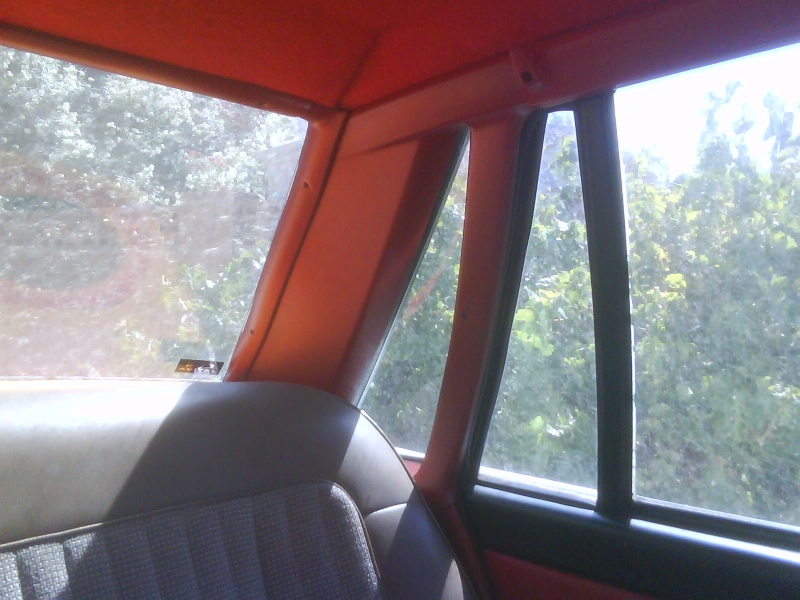 passengers side rear trim. cracked at top of c pillar, but not broken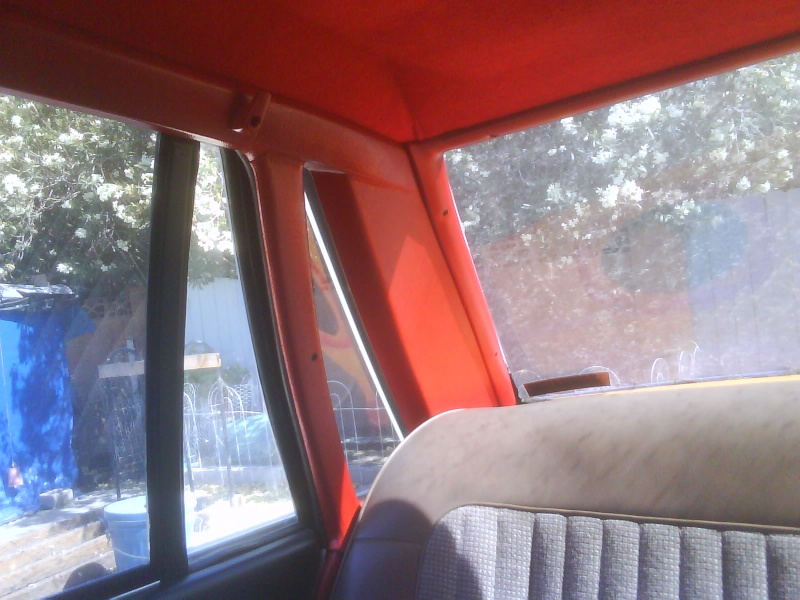 grant gt steering wheel, faded, looks kind of pinkish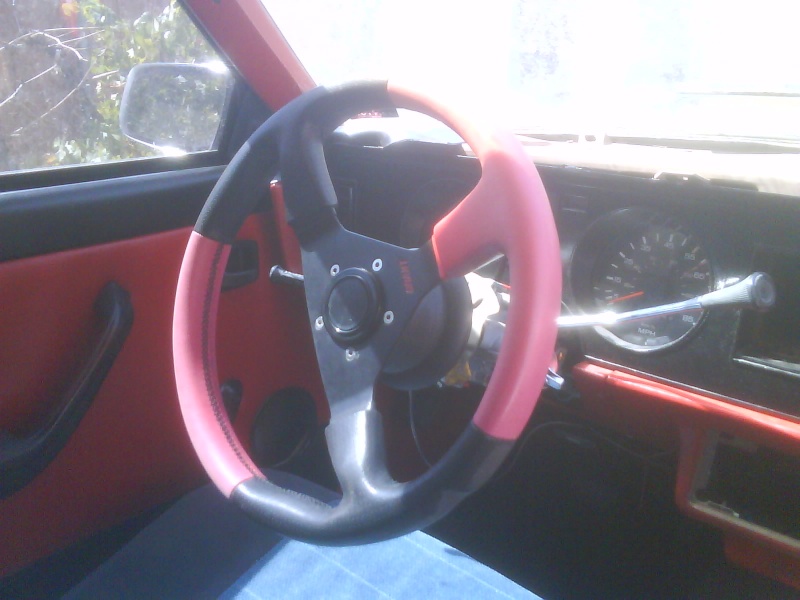 custom made door panel front passengers side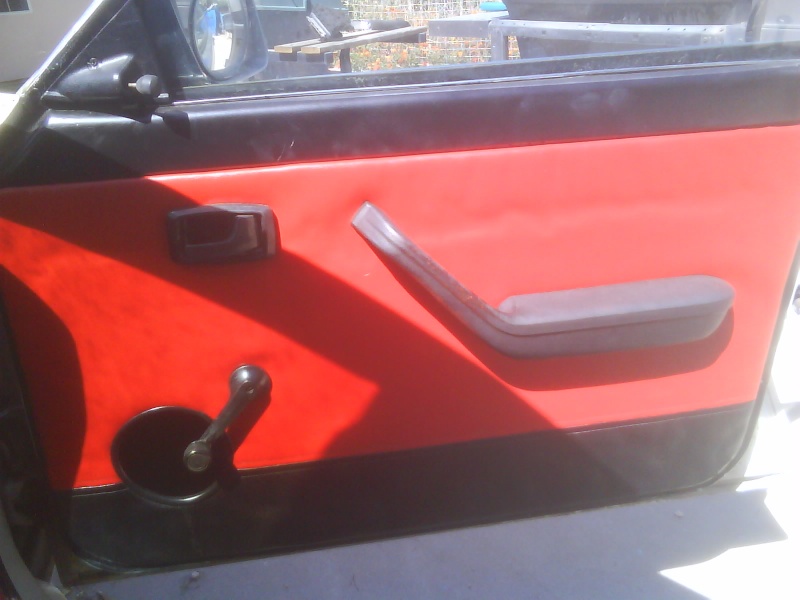 door panel rear passenger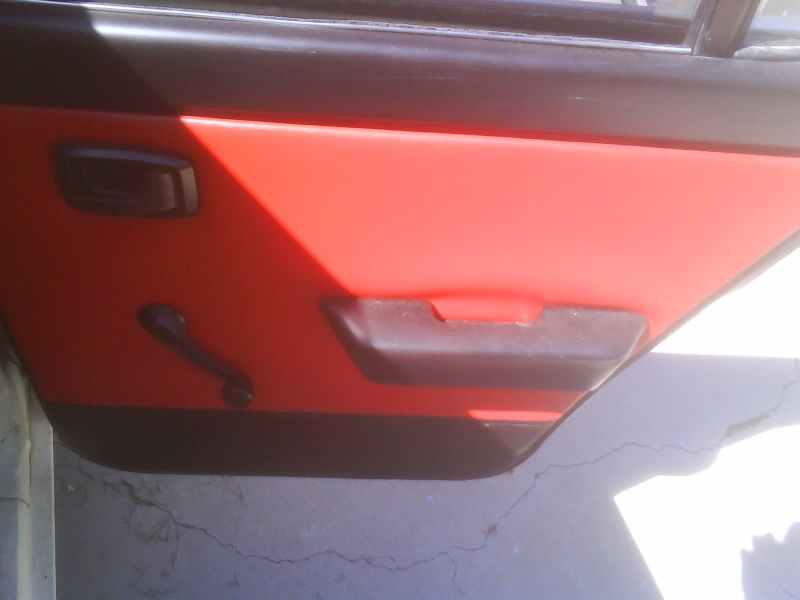 door panel rear drivers side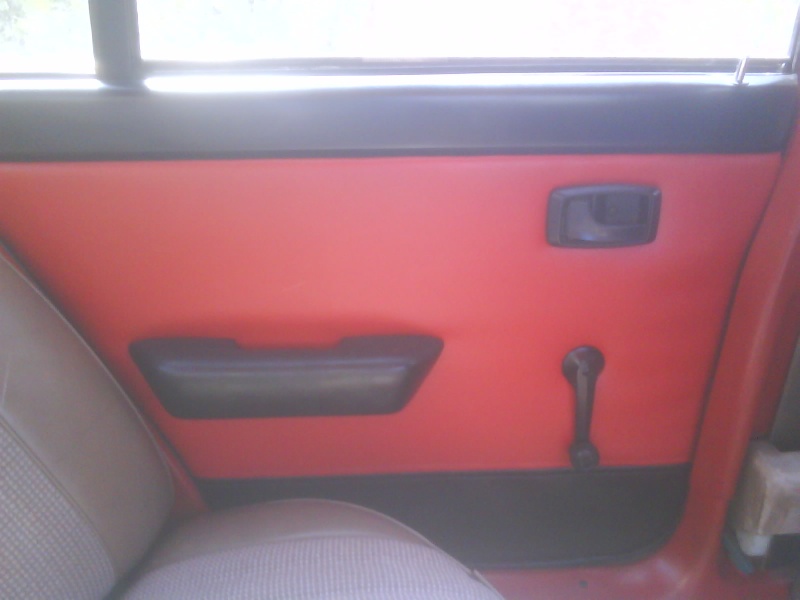 door panel front drivers side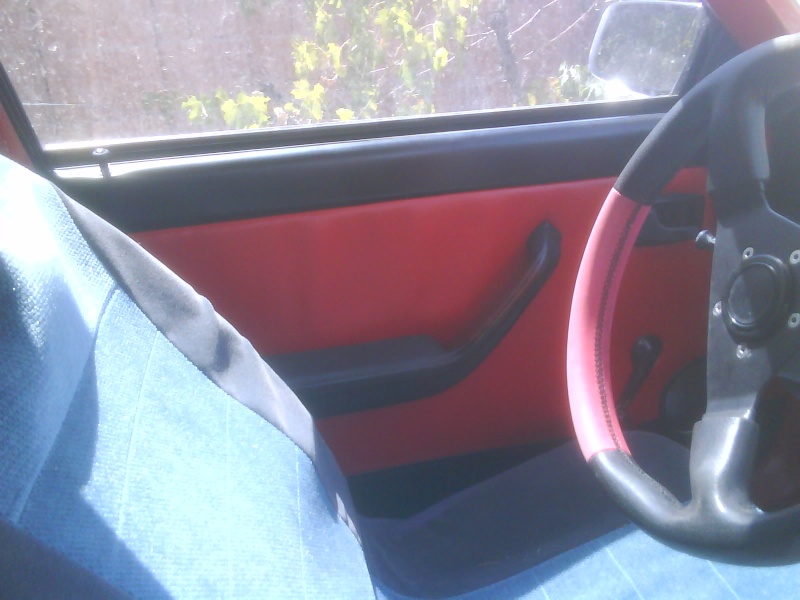 dash pad, couple cracks, passengers side speaker hole broke out, but taped in. over all good shape, fixable.
a note about the door panels. they don't fit perfectly. they are close, but almost cover the doors perfectly. we had painted the doors black so it all looked good anyway. they are covered in good quality vinyl. with the holes cut out for speakers to show. and they dont go up over the top of the door like the originals. i stopped them where the metal part originally was and wrapped up into the window channel. so you will need to put your own channel strip on the door to seal it up nice.
any other parts you guys see that you might want let me know and i can get pictures or just start sending the out.