hello i'm rancheronut.
i have been with fords for over 30+ yrs. my newest ford is my 95 F250HD SC with only 80k miles. my oldest is my high school ride,1972 mustang coupe and i perfer fords over the other makes! i have had at about 50+ ranchero's in my 40 plus driving years.that not including the 30+ mustang's .
my family know me as a car nut. my life is about cars. by the time i was 14, i could tell you every part in a engine and what it use was.
i work at a local sears auto in sales after i found out i can make better money at sales, then working on cars.
when i paid for my house , i look for one where the shop is bigger than the house and then had a bigger one built next to it.so to store my parts, so the native's wouldn't see any messy yard.
i don't like show cars or trailer queens! there for people that don't have a life. if i want to do a car show , then i drive the car there!
cars and trucks where made from the factory's to be drivin not towed!
some of the cars shows have been to are over 250 miles away but i still love the fun of driving something i built and was i made to DRIVE! even my 1986 mustang DRAG CAR is driven on street and highway every chance i can!
as you can tell i say what on my mind , some times it good and some times people don't like to hear what i have to say, sorry but that the way it is.
my current list of toys is;
1974 RANCHERO
1986 mustang hatch back
1982 mustang coupe
1984 mustang convert
1982 MERC CAPRI
1986 turbo bird
1987 lincoLn markVII
1995 F250HD SC
1994 CAPRICE W/LT-1
1988 C2500 W/10-1/2 FOOT CAMPER
1982 merc zephyer villager wagon(woody)
1982 cougar XR7
1980 merc zephyr
PLUS all the part cars i keep in the bigger shop.
here is some of my toys;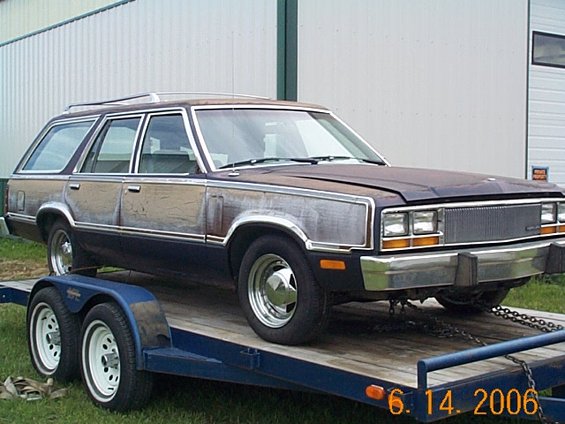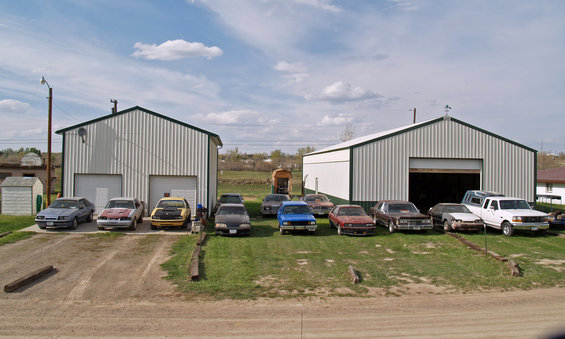 THANKS FOR READING MY STORY AND YES I CAN'T TYPE WORTH A DARN(something about getting kick out of typing class in H-school )for showing up in cast from finger tips to arm pit!
ROY